https://www.bareinternational.sg/wp-content/uploads/sites/7/2023/05/BARE-ISO-Badge-2023-1.png
0
0
https://www.bareinternational.sg/wp-content/uploads/sites/7/2023/05/BARE-ISO-Badge-2023-1.png
2017-12-22 05:10:43
2018-03-03 05:45:39
Evaluator Newsletter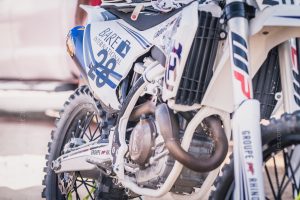 If you could be any animal in the world, what animal would you be and why?
"I'd be a bird, to be able to fly", that was Sylvain's answer, one of our evaluators and the first person that BARE has ever sponsored.
But he is not the typical person that you might see in a 9 to 5 job; he's a photographer, a traveler, and motocross rider in his free time.
Born and raised in France, he started to work on his first passion -photography- at the age of 22. Doing photography is one thing, being able to visit places like St. Tropez and the south of France for a 'job' is a whole other thing.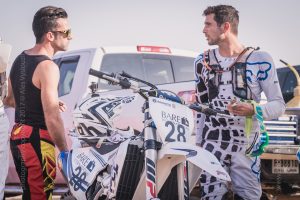 His persistency and an opportunity allowed him to move to the UAE, where he continued his career in photography and joined our team as n evaluator.  Sylvain was a motocross rider in his spare time, from the time he was living in the south of France and BARE's sponsorship allowed him to go to his first race, the Emirates Desert Championship where he came in 14th place out of 52 participants, which is a great outcome for a non-professional rider.
"Bare International made me appreciate the race as well …. With the motivation of the sponsorship you can put yourself in the race and you have a good motivation. If you do it by your own, it's always a little bit about your ego and pushing limits and sometimes reaching your limits means hurting yourself"
What's on your bucket list?
Do a whole championship.
What´s the best gift you've ever received?
When I got the age to have a car, my father bought me a Volkswagen van because at the time I like to carry a lot of things with me and inspire me to live a free ride life.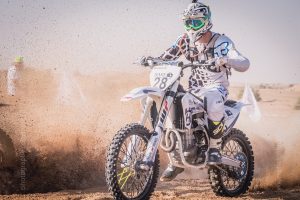 Do you still have it?
Actually, my father has it in France and he is restoring it.
What's one thing you wish you knew when you were younger?
To learn everything I could.
Notes: Sylvain is currently living in Los Angeles, California. He has moved there by love (aren't we all?). He's still part of our evaluators' team and told us that "When you are an evaluator you have to find The Good Purpose, sometimes is the money (which is a good purpose) but it could be anything, it could be the experience, moving out, meeting new people, develop your writing skills…"
https://www.bareinternational.sg/wp-content/uploads/sites/7/2023/05/BARE-ISO-Badge-2023-1.png
0
0
https://www.bareinternational.sg/wp-content/uploads/sites/7/2023/05/BARE-ISO-Badge-2023-1.png
2017-12-21 13:34:10
2017-12-21 13:34:10
INTERVIEW WITH OUR STAR EVALUATOR: SYLVAIN VINCENT